I was browsing the Orange Amps website, when I found the new amp I'll have to get. Behold, the Dark Terror.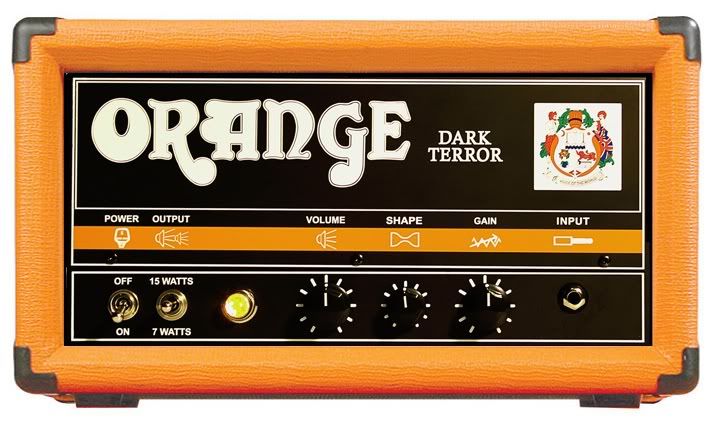 It's got the classic Orange tube sound, but with much more distortion.
Here
you can find a demo of it on youtube.
I've also made much more progress on my pedal, the circuit board is pretty much done and all I'm waiting on now is the case still.
I don't have too much else to say, been pretty busy lately
~Gryt